Description


* WARNING AVOID BUYING FAKE HAMER CANDY WHICH WILL HARM YOURSELF *
* WE ONLY SELL 100% ORIGINAL HAMER CANDY & ARE 100% AUTHORISED RESELLER IN AUSTRALIA *
Always Ensuring Original Hamer Candy
HamerGuard® was introduced to verify the authenticity of the Hamer Candy you buy. It works on the principle of having each box of Hamer Candy being tagged with a unique 28-digit serial number that can be verified via our app that everyone can download from Google Play Store.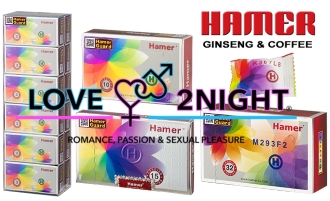 Hamer Candy using latest and advanced fermentation technology to ferment, concentrate and refine the active ingredient of Cynamorium Songaricum, which is rich in 15 types of amino acids, triterpene saprogenic, natural glucocorticoid hormone, 23 types of trace elements and various types of antioxidant.
​
​Sufficient intake of amino acids will improve our body's function and maintain a healthy and happy life. Amino acid will be consumed during daily metabolism. Amino acid from Hamer especially during exercise, will quickly make your body more active and strong.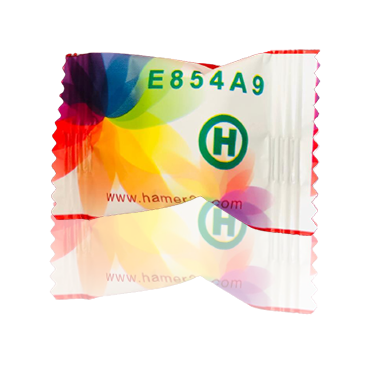 Main Ingredients
Cynomorium Songaricum
 Improves blood circulation, improving impotence, nourishing the intestine, and relaxing the bowels. In addition, it has a full range of nourishment compounds ideal for people in their middle ages.
Ginseng Extract
It improves our immune system, body metabolism, heart muscles, relieves fatigue, improves the synthesis of red blood cells, slows down aging.
Hydrolyzed Protein
More quickly and directly absorbed, basic building blocks of cells, regeneration of tissues.
Enzyme
The production of new cells decomposes body toxins, and metabolic wastes decompose fats and glycogen to produce energy.
Pomegranate Polyphenol
The powerful anti-oxidative effect, anti-mutagenic effect suppress cancerous cells from multiplying.
Malt
Skin nourishment.
Suggested Usage: One Candy.
Specifications: 3 Candies * 10 Candies * 32 Candies Retail Boxed.
Expiration Date: 02/2023.
ALL PICTURES SHOWN ARE FOR ILLUSTRATION PURPOSES ONLY.