Description
WET STUFF
MOIST TOWELETTES
40 SWIPES
Great for both men and women, these moist towelette's are designed with a gentle formulation that is easy and non-irritating on the skin. But, you'll still get effective and refreshing cleaning action with each of these handy little towelette's. The perfect thing to keep in your bedside stand, so that you're ready to clean up and refresh yourself after all your sexy fun and games. You can also use these handy towelette's in the bath to make yourself extra fresh and clean. Wet Stuff Swipes!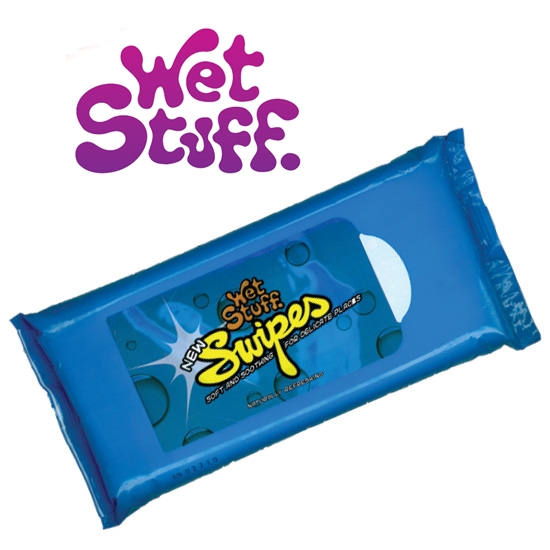 Handy resealable pouch
Pack of 40 190mm x 180mm
ALL PICTURES SHOWN ARE FOR ILLUSTRATION PURPOSES ONLY.