Description
V ORAL STRIPS
7 x 100mg Sachets
We present an New Innovative technology V Oral Strips 100mg in the form of Oral Dissolving
Strips technology. These strips are very fast in action immediately within seconds and highly convenient for use.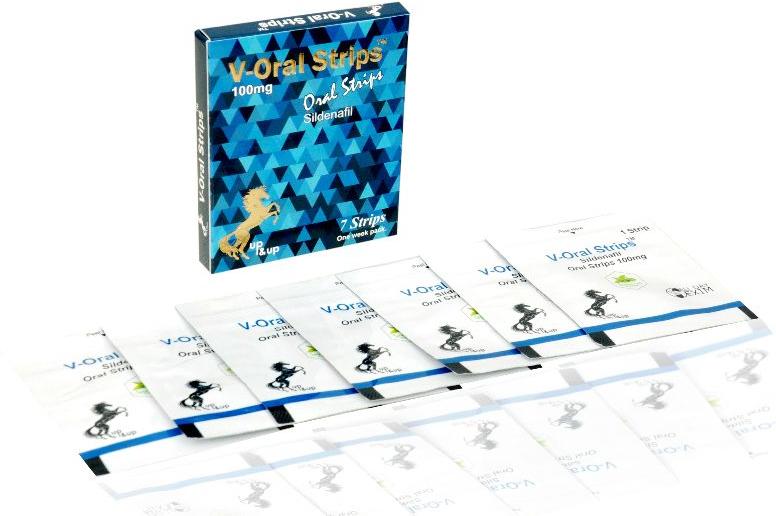 V Oral Strips 100mg male enhancement strips helps to increase libido & sexual desire in men effectively and is the fastest way to boost your stamina and energy. You can achieve a satisfactory erection when combined with sexual stimulation within a half hour. Designed to dissolve upon contact with the tongue within a few seconds, meaning the consumer can take the product without the need for additional liquid. Assists in raising blood flow that also assists the penile area many men that take V Oral Strips always notice excellent outcomes. The consequence occurs fast, and the result amazes peculiarly.
Suggested Usage: Take ONE Strip 30-60 minutes before sexual activity. Do not exceed more then 1 within 24 hour period.
Specifications:  7* 100mg Sachets Pack.
Expiration Date: 3 years shelf life from manufactured date.
ALL PICTURES SHOWN ARE FOR ILLUSTRATION PURPOSES ONLY.