Description
MAXMAN ULTRA LONG
DUAL ACTION PERFORMANCE
 12 + 12 TABS
MaxMan Ultra Long dual action sexual enhancer provides nutrients to the male reproductive system and the kidneys, maintaining optimal levels of testosterone and hormones of the thyroid gland. Exclusive fast formula form MaxMan that improves male sexual capacity, effectively prolongs and thickens the penis, Also the fundamental regulatory systems can benefit by maintaining optimal performance. MaxMan Ultra Long allows men to have stronger and longer lasting erections all night long.
What do you feel when you take MaxMan Ultra Long Dual Action ? 
Allowing you to strengthen and harden your erection – Increase sperm flow
100% natural therefore it has no contraindications – No side effects
 Improves premature ejaculation –  Effectively treats impotence
Help to enjoy 100% of their sexuality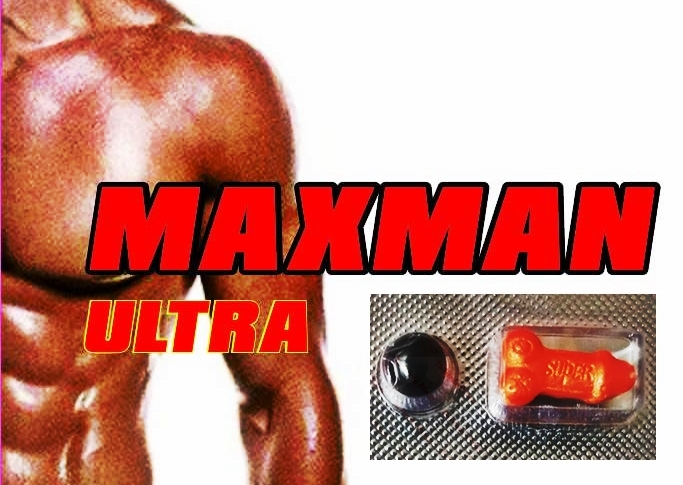 Suggested Usage: Take ONE (1 x Orange and 1 x Black) together 30 – 60 minutes prior to sexual activity.
Specifications: 12 + 12 Tabs comes packaged in luxurious metal box.
Expiration Date: 3 years shelf life from manufactured date.

ALL PICTURES SHOWN ARE FOR ILLUSTRATION PURPOSES ONLY.
THIS PRODUCT IS NOT INTENDED TO CURE OR TREAT ANY DISEASE.PLEASE NOTE THAT INDIVIDUAL RESULTS MAY VARY.