Description
MaxMan Performance
Orange Magic
MaxMan Performance Orange Magic have reported extreme penis enhancement sizes. When the two erectile tissue chambers in your penis are expanded to hold more blood during an erection, your penis should become much larger in size. When you get aroused, your brain releases a hormone and tells your body to send blood to your penis, which engorges the spongiosum and cavernosa and stimulates pleasure receptors. This is called an erection. Your penis is full of a spongy tissue that absorbs the increased amounts of blood and expands, causing an erection. MaxMan Performance Orange Magic can help to stimulate these cells through signals sent from the brain to increase cell size.

10 MINUTES IN OPERATION PERSIST 168 HOURS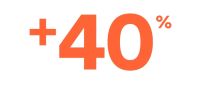 MAXMAN PERFORMANCE ORANGE MAGIC CAN INCREASE YOUR PENIS UP TO 40% 
Suggested Usage: Take ONE 20-30 minutes before sexual intercourse with warm water. Dosage should not exceed more then 1 per day. This product particularly suits the person who pursues high-quality sex life.
Specifications: 12* 3800mg.
Expiration Date: 3 years shelf life from manufactured date.
ALL PICTURES SHOWN ARE FOR ILLUSTRATION PURPOSES ONLY.