Description
K Chewable 100mg

Strawberry * Orange * Banana * Pineapple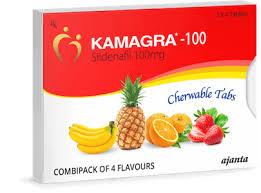 K Chewable 100mg is the best erectile dysfunction for men and is an oral chewable tab that contains 100mg of the active ingredient which is used to help men that are unable to get and maintain erections. K Chewable 100mg will restoring performance by improving male sexual capabilities to make them attain satisfactory pleasure. K Chewable 100mg can help men with erectile dysfunctions and guarantees longer erections. The combination of 100mg can be attributed to its improved speed of action. Each tab has a different fruity flavor Strawberry * Orange * Banana * Pineapple.
.
Suggested Usage: Chew or dissolve under the tongue ONE at least 60 minutes before sexual activity. Do not exceed more then 1 within 24 hour period.
Specifications: 4* 100mg Per Blister.
Expiration Date: 3 year shelf life from manufactured date.
ALL PICTURES SHOWN ARE FOR ILLUSTRATION PURPOSES ONLY.